On sale
Online only
On sale!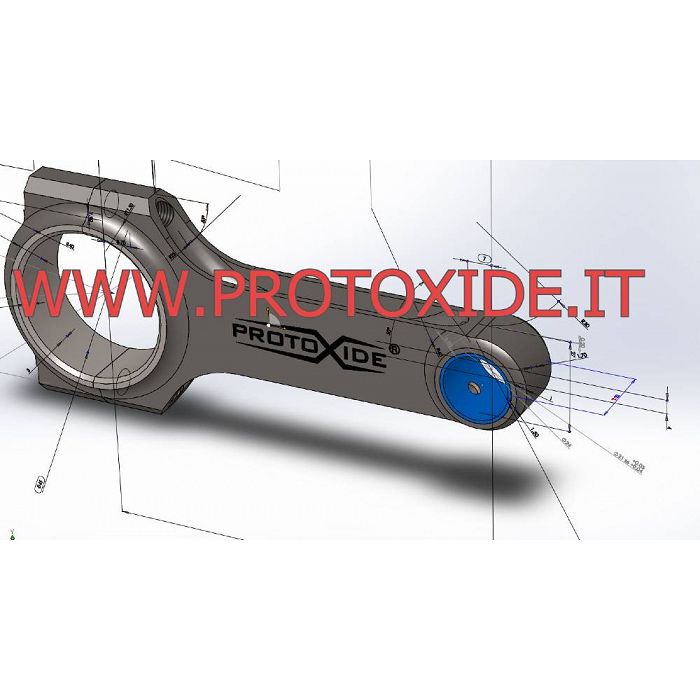 Connecting Rods BMW E46 3.2
Tax included
Solitamente 24 ore
Connecting rods PROTOXIDE special steel H-Inverted, with special high tensile bolts ARP Americans. Set consists of 6 pieces

SECURE ENCRYPTED PAYMENTS

TRACKING NUMBER FOR ALL ORDERS

MON-FRIDAY SUPPORT 10.00-12.30 15.00-18.00
In the box you will find the correct tightening torque of bolts, also remain at your disposal to answer all your doubts mount that will allow you to achieve a proper installation and free of errors due to a lack of experience.
In the event that you serve rods with different sizes than the standard, on request we can "adapt" our work according to your requirements. For this reason there may be price increases because of these changes any extra if requested, to our original technical drawing.
Our technical drawing, can also be displayed and changed only after confirmation of order, to receive any written confirmation on the changes to be made (eg pin plus ..)
This type of application has already been tested by some of our customers and can support over 700hp
The following technical data:
Weight: gr. 100 CAD / A
Length of connecting rodA: 100.00mm
Hole diameter rod headB: 100.00mm
Diameter hole plugC: 10.00mm
Reviews
(0)
In the same category
On sale
Online only
On sale!
On sale
Online only
On sale!